As the healthcare industry continues to grow and evolve, the demand for qualified and reliable staffing solutions is higher than ever. If you are considering starting a nurse staffing agency, it is essential to have a solid business plan in place to ensure your success. In this article, we will outline the key components of a nurse staffing agency business plan.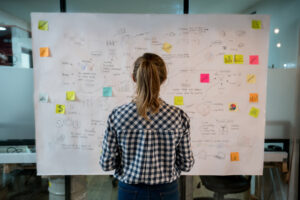 Executive Summary: The executive summary is the first section of your business plan and should provide a brief overview of your agency's goals and services. You should discuss the current market conditions and why there is a demand for your services. Outline the unique selling points of your agency, such as a strong network of healthcare facilities, a comprehensive screening process, and a commitment to matching the right candidates with the right jobs.
Market Analysis:  Conduct a market analysis to determine the size and growth potential of the healthcare staffing industry, as well as to identify your target market and competition. Analyze the demand for healthcare staffing services in your area and the specialties that are most likely to use your services. Research the prices and services offered by your competitors and determine how you can differentiate yourself from them.
Organization and Management:  Describe the structure and ownership of your company, including the roles and responsibilities of key personnel. Discuss the experience and qualifications of your management team, as well as their plans for expanding the business. Outline the systems and processes you will use to ensure the smooth and efficient operation of your agency, including compliance with healthcare regulations and industry standards.
Service or Product Line: Describe the types of healthcare staffing services you will offer, such as temporary, temp-to-perm, direct placement, and payroll services. Discuss the benefits of these services to your clients and the unique features that set your agency apart from others. Outline the steps you will take to screen and select candidates, as well as to ensure their qualifications and licensure are up to date.
Marketing and Sales: Describe your marketing and sales strategies, including how you will generate leads, attract and retain clients, and promote your brand. Outline your pricing strategy, including any discounts or incentives you will offer to clients. Discuss the methods you will use to measure the effectiveness of your marketing and sales efforts and to make adjustments as needed.
Financial Projections:  Provide financial projections for the first three to five years of your agency's operations, including revenue and expense projections, as well as cash flow and balance sheet projections. Discuss the key assumptions underlying your projections and the risks that may impact your results. Provide a detailed analysis of the costs associated with starting and operating your agency, including start-up costs, ongoing expenses, and financing needs.
Conclusion In conclusion, a well-crafted business plan is essential for starting a successful nurse staffing agency. It provides a roadmap for your agency's growth and helps you stay focused on your goals. By following these key steps, you can start your healthcare staffing agency with confidence and set yourself up for success in this growing industry.
Now…Let's Make This Real.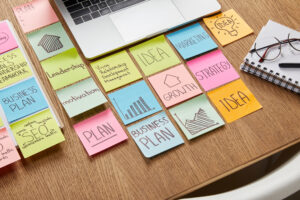 In the next section of this article, we will be providing an example of a real 7-Figure profitable nurse niche' staffing agency business plan. This example will give you an idea of how to structure and present your own business plan, and provide valuable insights into the key components that make up a successful nurse staffing agency business. By reviewing this example, you will gain a better understanding of what it takes to build a profitable and sustainable 7-figure business in the nurse staffing industry. Let's dive in…
Executive Summary:
Your Business Name Here is a nurse staffing agency that aims to provide quality staffing services to healthcare facilities in the United States. The company will be headquartered in [Location], and will be launched with a capital investment of $1,000,000. The company's primary objective is to provide a reliable and efficient staffing solution for healthcare facilities, while also offering a fair and reasonable compensation package to its employees.
Market Analysis:
The demand for nurses in the United States is growing at a rapid pace due to an aging population and an increase in chronic illnesses. According to the Bureau of Labor Statistics, the employment of registered nurses is projected to grow by 7% from 2019 to 2029, faster than the average for all occupations. Additionally, the COVID-19 pandemic has increased the demand for healthcare workers, particularly nurses.
Our target market will include healthcare facilities such as hospitals, nursing homes, clinics, and private practices. We will focus on building long-term relationships with our clients by providing excellent customer service, flexible staffing options, and competitive pricing.
Marketing and Sales Strategy:
Our marketing and sales strategy will include a combination of online and offline methods. We will create a professional website that showcases our services and includes client testimonials. We will also utilize social media platforms such as LinkedIn and Facebook to reach potential clients and establish a strong online presence.
In addition, we will attend industry conferences and events to network with potential clients and establish relationships with key decision-makers. We will also create brochures and other marketing materials to distribute at these events and to potential clients.
Financial Projections:
Your Business Name Here expects to generate $5m in revenue during its first year in operation. This revenue will come from staffing services provided to healthcare facilities. We anticipate an average profit margin of 15% on these services.
Our initial start-up costs will include office space rental, equipment, staff salaries, marketing, and legal fees. We anticipate these costs to be approximately $500,000.
During our first year of operation, we plan to hire five full-time employees to assist with staffing, marketing, and administrative tasks. These employees will be compensated at market rates and will receive benefits such as health insurance, paid time off, and retirement plans.
Conclusion:
Your Business Name Here has a strong business plan that is poised to take advantage of the growing demand for healthcare staffing services in the United States. With a well-crafted marketing and sales strategy, a focus on customer service, and a talented team of employees, we believe that we can meet the needs of our clients while also generating a healthy profit. We look forward to launching our business and serving the healthcare community.
Now that you have seen an example of a real-life 7-figure staffing business plan, it's time to get your business set up the right way. Do you want to get your business set up faster and with more ease? Would step-by-step guidance be helpful for you to get your business set up faster? If so, we would like to invite you to
download the guide "Staffing & Recruiting Business: Is It Right For Me
". This guide is a
must-have
as it will help you get a true understanding of everything you need in place before you set up your 7-figure nurse staffing agency business. It covers the skills, experience, time, and finances you need to have to pull this business off the ground the right way. It also covers how to build your business compliantly and the problems the industry is experiencing and how you can help. You must
download this guide right now
before you start your business.
Download the guide here
. This guide will provide you with the guidance and support you need to set up your business and make it a success.